As if December wasn't already super-special, Advent calendars take it to the next level with their teeny gifts throughout the month, leading up to the big day. I was brought up on the classic chocolate ones, with their waxy squirrels and Santas. I actually like bad chocolate much better than "good chocolate," so I wasn't complaining, but there's a whole world of special calendars commemorating the season.
I always thought a handmade Advent calendar was way out of my reach, but lots of crafty peeps have shared their own tutorials that look totally doable! There are a ton of great ideas out there, from the epic to the very simple. Here are a few that shouldn't take too much time out of your busy schedge, and will provide a daily holiday treat for the kids (or treat-loving grownups) in your household!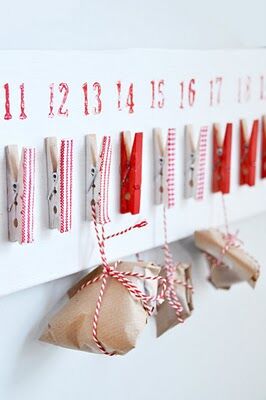 This clothespin calendar from Ramme Alvor can be used year after year (that's a bonus!)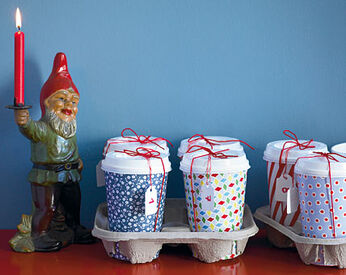 Does it break your heart everytime a Starbucks cup gets tossed? This paper cup calendar is a stroke of pure genius! Wrapped in decorative paper and tied with some baker's twine, these are so awesome!
Does your family do Advent calendars? Are they chocolaty or crafty? I'd love to hear about your traditions!
Community content is available under
CC-BY-SA
unless otherwise noted.