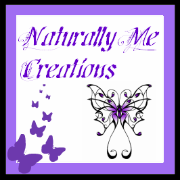 Welcome to my page, where all my creations are an expression of my creativity & all naturally me! :)
I love doing a variety of crafts and there are still many crafts & techniques that I want to learn and try out.
My blog is where I document my crafty endeavours.
Please stop by and let me know you were there with a link to your crafty blog, I love finding new crafty inspiration! :)